San Diego is a wonderful place to raise a family. With so much to see and do you'll never be short of fun activities to enjoy in the California sun. From Balboa Park to the famous San Diego Zoo and Sea World, the city's beloved attractions and stunning beaches (not to mention the wonderful schools and amenities) make it an extremely appealing home for families or couples looking for a place where they can settle down and raise kids.
Yet, while there are many reasons why San Diego is an appealing place to make a home for yourself, choosing the right home for yourself and your family is extremely important. As an experienced San Diego Property Management Company, we love nothing more than helping tenants find the right home for their needs. But when you're settling into your first family home, it's not always clear what your needs are. Balancing what matters to you with your budget and the logistics of getting to where you need to be in the city isn't always easy. Fortunately, we're with our clients every step of the way and pride ourselves on our ability to help them find their dream home at a price they can afford.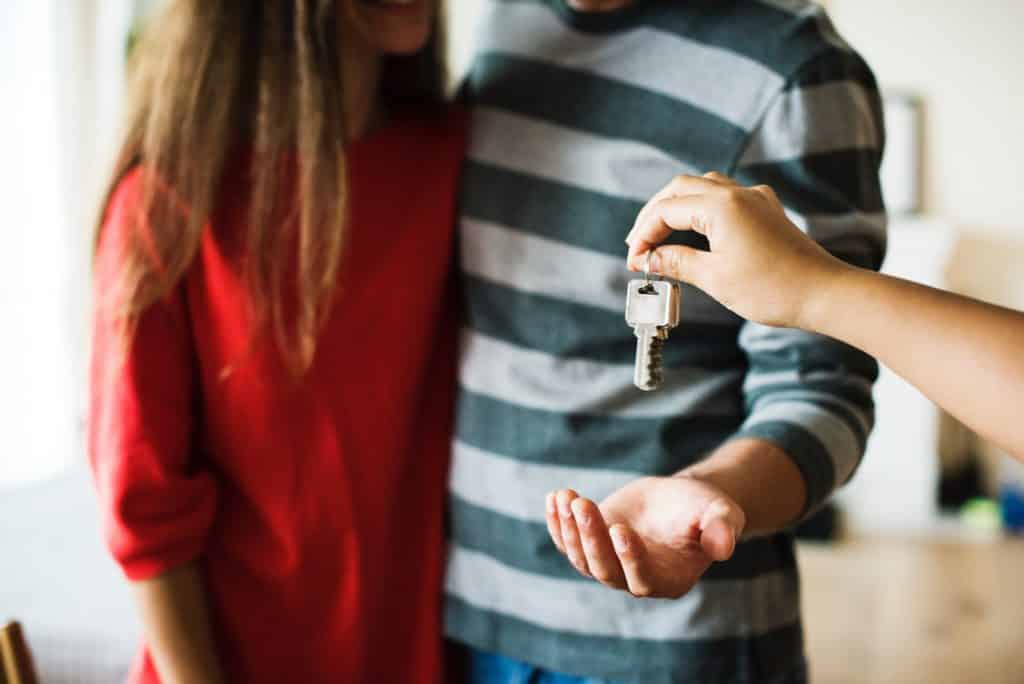 If you're a family looking for the perfect San Diego rental home, here are 8 things you'll need (in no particular order) to consider when finding the perfect property for your needs…
Researching the area
Location is, for many reasons, a really important consideration when choosing your new home in San Diego. There are many popular neighborhoods in the city where couples move to start families from Hillcrest and North Park to La Jolla, Normal Heights and the gaslamp Quarter. When it comes to choosing the best location for you, it's essential to consider…
1. Quality of schools
Depending on your kids' age, you'll want to investigate which areas have the best elementary, middle or high schools. A quality education will help your kids to get the best possible start in life, and knowing that they're attending a good school gives parents real peace of mind.
When you're within striking distance of a good school, and on the school bus route, planning day-to-day life becomes that much easier.
2. Access to shopping
They say that baseball is the national pastime, but even in a world where online retail is bigger than ever, it's still helpful to be close to where the shopping action is. Whether it's finding somewhere reliable and local where you can pick up your groceries or being close to somewhere to browse high-end couture on your way home from work, access to shopping is another important consideration.
3. Distance from freeway
The freeway opens up the city and the state, meaning that the better access to the city you have, the easier it is for you to be where the action is. When you choose an area that's within easy reach of the freeway, San Diego's wonderful amenities and attractions are never more than a quick drive away.
Of course, being close to the freeway can be both a blessing and a caveat for parents. Those with adventurous young kids will need to take steps to ensure that they don't venture onto or near the freeway.
4. Distance from work
It's a bitter pill for many tenants to swallow, but there's little to be gained from falling in love with a property that will make you late to work every morning. Being within a reasonable distance to work (and having an easy route that spares you the worst of rush hour traffic) is another essential consideration when choosing a home in San Diego.
As much as you may fall in love with the hardwood floors, the spacious garden and the ornate wainscotting, it may not be enough to compensate you for a long, stressful and arduous commute to and from work every day.
Viewing the property
So, you've decided on a neighborhood that ticks all of your boxes. But how do you know that the property itself is right for you? We're confident that whatever areas you choose to make your new home, we can help you to find the perfect place. Still, as we show you around your prospective new San Diego home, it's worth considering…
5. How big is the backyard?
Children need to live active outdoor lives from a young age to keep them in good health and fitness as they grow up. Kids have a natural thirst for adventure, and this starts in the back garden. Kids need to be able to have their own space to run, climb, hide, seek jump and explore both alone and with their friends.
Of course, it's not just kids who benefit from a spacious backyard. As well as being a relaxing and therapeutic place in which to spend time in the California sun, your backyard is also a great social space. It's where you host barbecues and garden parties. It's where you catch up with old friends over a cold drink and a freshly grilled burger.
A spacious and beautifully appointed backyard is essential in enjoying your time in the sunshine state.
6. How busy is the street?
Would you like to move to a quiet little cul-de-sac? Or are you happy to love on or near a busy street? A busy street can be an encouraging sign. It means that you're close to something worth travelling to. But when you're raising children, road safety is a huge issue. You'll need to make sure that they know how to behave responsibly around busy roads and you'll need to be prepared to put up with the noise and exhaust fumes that come from being close to a road.
There aren't necessarily any right or wrong answers here… But families should weigh the risks.
7. The square footage
Space is important when choosing a new home. After all, each of us needs a little time and space to ourselves every once in a while. We all need to be able to relax in a space that is our own. Whether that means having a spacious bathroom in which you can relax in solitude while you have a long soak, having a place to unwind watching movies or playing video games, or making sure that your kids have a space that is well and truly theirs in which they can relax and unwind as well as being able to express themselves through how they decorate their own space.
As much as you'll enjoy making memories in your new home together as a family, it's absolutely vital that everyone in your household has their own space where they can relax and unwind. Even the happiest and most harmonious of families can get a little cabin fever when there isn't quite enough space to share.
8. How a Property Management Company can help you
When looking for a new home it's important to remember that Property Management Companies are here to help! They're not just there to make life easier for landlords. They also have a suite of services for tenants to help them find the perfect property and to live a happy and harmonious life when they move in.
As an experienced San Diego Property Management Company, we specialize in helping families find their dream homes, and making it quick and easy for them to move into properties they've fallen in love with.
We handle everything so that finding your dream home in San Diego is now easier than ever!