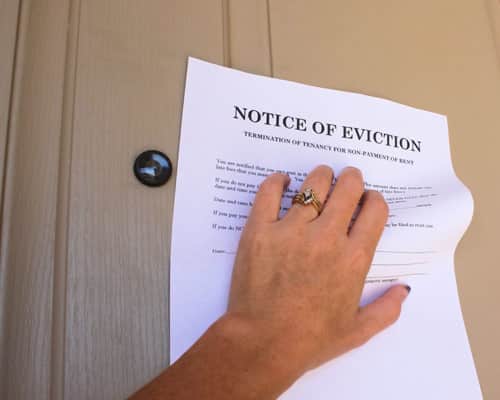 More often than not, being a landlord should be plain sailing. You just need to ensure that your property is always in good condition so that your tenant has somewhere suitable to live.
However, there is one thing that all landlords worry about – bad tenants. These could be individuals who repeatedly do not pay their rent on time or cause significant damage to the property.
Thankfully, you will be well within your rights to try to evict these problem residents. If any issues that you have with a bad tenant are not solved after you have spoken to them about it, then you can take the next few steps which will enable you to legally evict a tenant in San Diego.
Provide Plenty Of Notice
First of all, it's necessary to give the tenant plenty of notice regarding the fact that you are starting the process of evicting them. This must be written notice and it has to be served to the tenant in the proper way. The following ways are acceptable forms of notice:
Personal Service – You hand them the notice in person.
Substituted Service – The notice can be left with a member of the household as long as they are over 18 if the tenant is not at home. A second copy of the notice must also be mailed to the tenant.
Posting and Mailing Service – The written notice can be taped to the front door if no one is home. A second copy must also be mailed.
The notice must include terms or conditions that the tenant needs to start following. If they do, then the eviction process will be stopped. If they do not, though, then you need to wait until the eviction notice has expired to move onto the next step.
File A Complaint With The Court
If the tenant does not adhere to the notice then you can go ahead and file a complaint with the San Diego courts. The procedure is the same as with all the courts throughout California. This complaint is known as an Unlawful Detainer. In order to file this, you must fill out the Summons, Complaint, and Civil Case Cover forms. Once filled out, these can then be filed at your local Civil Business Office. The original complaint will be held by the court while copies, along with the summons, will be sent out in full to each tenant. You can find the necessary Unlawful Detainer forms online. You should also be aware that there are fees to pay when filing a complaint. These can also be found online.
Notify The Resident About The Lawsuit
As the landlord, you are the one who is responsible for notifying the tenant about the complaint and the lawsuit. However, unlike when initially serving the tenant with their notice, you are not allowed to serve them with their summons and complaint yourself. Instead, you will need to find either a registered process server or an impartial individual who is over 18 to do this on your behalf.
Go For A Court Hearing
Next, you will need to go to the courts for a hearing. If you know that your tenant has already filed a response in the courts, then you will need to get Request/Counter Request to Set Case for Trial – Unlawful Detainer (UD-150). Once this is in place, the court will then set a date for the trial. If you are looking to evict a number of tenants in the same property, then they will all need to file individual responses with the court. If some or one of them fail to do so, then you will be unable to get a court hearing through this method.
The tenant will have a set number of days to respond to the complaint. However, if they do not do so, then you will need to get a default judgement. In this case, there are a number of forms you will need to file, all of which can be found online. Once you have filed the forms, the court clerk will issue you with a Writ of Execution once you have paid a fee. This form can then be taken to the Sheriff's department so that you can go ahead with clearing the property.
As you can see, there are some very specific steps that you need to take in order to appease the court and have your problematic tenant successfully evicted. Hopefully, this blog post has given you all the necessary information you need should you ever find yourself in this situation.
---
If you're tired of dealing with evictions yourself, consider contacting a San Diego Property Management Company who will have the knowledge and resources to evict problem tenants for you, hassle-free.