Figuring out how to advertise a property for rent is no small task.Preparing to rent out your house or apartment can be an overwhelming process, especially in the early stages. From developing a legally valid lease to selecting reliable renters, new landlords have a lot on their plate.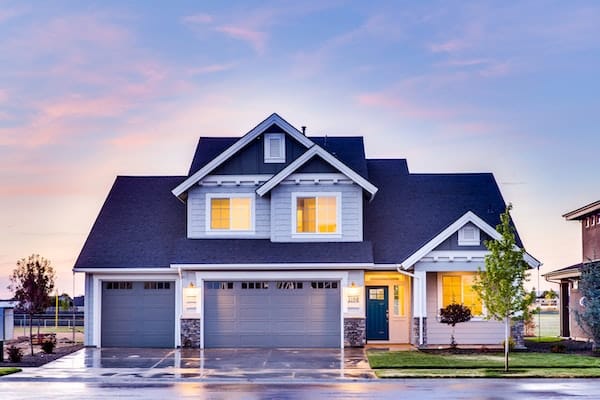 What's more, if you're looking to rent out a property in the San Diego market, you have lots of competition. One of the first things you'll want to do is to get your property listed and advertised in a way that puts your property above the rest. If you skip the steps for creating a quality listing that shows up on a variety of platforms, you limit your number of potential renters and risk losing out to your more prepared competitors.
So, where should you go from here? What are the best methods for advertising your rental property? We've put a list together of five real-estate savvy ways to market your listing and get a bigger, better pool of potential tenants:
1. Traditional Advertising
In a world that has become largely digitized, it's easy to want to jump straight to online advertising to get the word out about your property listing. Don't get us wrong, some of the best ways to get lots of eyes on your listing are through online and social media marketing (and we'll talk about those later). But you shouldn't discount traditional methods advertising, either.
One of the easiest and cheapest ways to advertise your property is simply placing a "For Rent" sign in front of your property. It's not uncommon for potential renters to drive around the areas in which they are considering renting, so having an eye-catching sign that lists your contact information can be a great way to get local leads.
It's also a good idea to take advantage of word-of-mouth advertising. Let your friends, family, neighbors, and co-workers know you have a property available for rent. If you manage multiple properties, let your current tenants know when a property is about to become available. The people who live near your rental property will likely want good neighbors, so they'll be just as invested in finding an honest, reliable tenant as you are.
2. Online Advertising
As we've mentioned, online marketing is one of the most valuable ways to get your listing recognized. San Diego is a vibrant market, and plenty of people scour the internet every day searching for a rental property that works for them.
There are several online avenues available to make advertising your rental property simpler, including sites such as Craigslist, Trulia, and Zillow.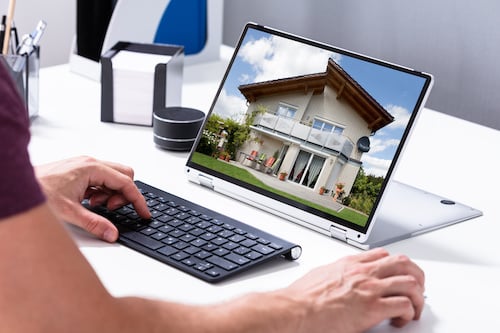 Other sites like Hotpads, Realtor.com, and Apartments.com are also good options. It's important to note the different features each of these sites offers so you can customize your listing:
Craigslist
Craigslist is a worldwide market that typically attracts customers looking for a deal. If a low rental price is one of your main selling points, you'd want to make that clear in the title and body of your Craigslist listing.
Trulia
As you've heard, it's all about location, location, location in real estate, so highlighting the benefits of the property's surrounding area is beneficial no matter where you're listing. But on Trulia, it's an absolute must. Trulia is highly focused on providing data-packed maps of a property's location so customers can view schools nearby, public transportation options, and more.
Zillow
Zillow has one of the broadest real-estate audiences in the nation, allowing your listing to be seen by millions of customers. You'll want to focus on making the headline of your listing engaging and eye-grabbing and ensure it includes desirable features of your property that would set your listing apart from the others. Just one word of caution: be careful with Zillow's faulty property valuations tool, Zestimate. It's been known to be inaccurate.
3. Using High-Quality Photos and Descriptions
High-Quality Photos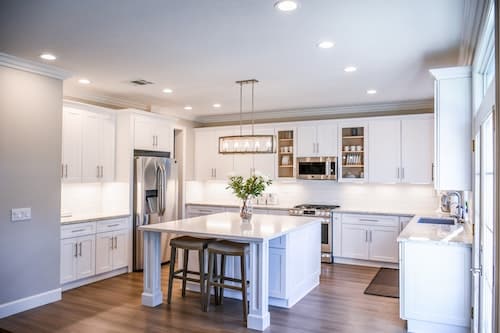 When it comes to renting out your property, providing professional-looking photos with your listing is non-negotiable. Before potential renters even read your listing description, they are looking through the photos of your property, so it's important to make sure you're not including low-quality images.
Low-quality photos aren't just those taken with a cheap camera or in bad lighting; they also include photos of a messy or unattractive space. Make sure the interior and exterior of your property are clean and well-maintained before taking photos.
The best route to go is to hire a professional photographer to ensure the lighting, angle, and quality of the photos are top-notch. But if you are taking photos yourself, take them during the day and use a high-quality camera. Open up your curtains or blinds to maximize the amount of natural sunlight in your home for clearer, well-contrasted photos.
Consider also which areas of your home you want to highlight in your photos. In a city like San Diego, outdoor space can come at a premium, so it's also wise to include photos of your property's outdoor space, if it has one. Most potential renters are also interested in large, well-designed kitchens and bathrooms, so make sure the photos you take in these areas are clear and show all their features. When you upload photos to your listing, order your photos to ensure the most attractive ones appear first, especially if they are of the kitchen or the exterior of the home.
Well-Written Descriptions
Additionally, well-written descriptions play an important role in drawing potential renters to come view your property. As we've mentioned, people are scouring the internet to find a rental home that works for them, so your goal is to give them what they want.
Highlight the features of your property that are most desirable in San Diego, such as a large number of bedrooms or bathrooms, an updated kitchen, or an outdoor space. If you've recently made improvements to areas in your home, such as adding new cabinets and hardware, repainting, or replacing appliances, make sure you include that in your description.
In short, let potential renters know the best you have to offer.
4. Social Media Advertising
In addition to online advertising, social media advertising can get your listing shown in various people's feeds and shared across multiple platforms. You can start by creating a post with your listing and photos that your friends can see and share (make sure the post is marked "public" so it's shareable). This is a good way to take word-of-mouth advertising to the next level and market your rental property to a wider network of people.
You can also list your property on Facebook Marketplace, where you can specify any features of your property ranging from the price and square footage to wh
ether it is dog- or cat-friendly. While your post is most likely only going to get traffic from users who are already searching for a listing in Marketplace, you also have the option of boosting your post using Facebook Ads so that it shows up on people's feeds. Facebook Ads utilizes complex algorithms to show your ad to users who are most likely to be interested in your listing, meaning you can acquire better-quality leads for potential renters by spending a little extra money to boost your post. You can even choose the demographic profile of the people you want to target—for example, if you own a luxury property, you'll want to target those with higher incomes.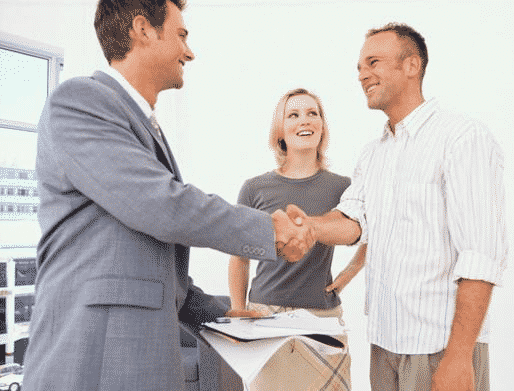 5. Hiring a Property Management Company
Even with all the resources we've mentioned, advertising your rental property is still only one piece of the puzzle. Managing a rental property means taking hours of your time to list your property, advertise it, select reliable renters, collect rent, maintain your property, and fix any problems that arise along the way.
As a solution, many property owners choose to hire a property management company to handle these time-eating tasks. Instead of renting out their homes on their own, landlords can rely on agents to tackle every step of the process, including property maintenance, rent collection, and evictions. Also, property management companies often have a wide array of professional resources that make the whole process more efficient for both you and your renters.
In summary, whether you're listing a home or an apartment, a residential or commercial property, advertising your listing is one of the most important steps you can take to secure a good selection of potential renters. Property managers in San Diego can help you through the process of not only advertising your listing but managing your rental property as well, making your job as a landlord stress-free.