The number of renter-occupied homes in the U.S. has steadily risen since the mid-70s, showcasing a high demand for rental homes. In 2020, there were approximately
43 million
housing units occupied by renters, providing an immense opportunity for those who own property.
If you recently purchased your first rental property, you must take certain actionable steps. Taking a proactive approach now will ensure that you protect yourself and benefit from a greater return on your investment.
Bought Your First Rental Property? Take These Next Steps
There are so many pros associated with purchasing your first rental property. Besides having a source of passive income, having a rental property provides you the flexibility to sell when the time is right and diversifies your investments.
If you just purchased your first rental property, congratulations! This is a gigantic step towards financial freedom, and if the opportunity presents itself, you can build a portfolio of several rental properties. However, before you get ahead of yourself, it's important to take these steps.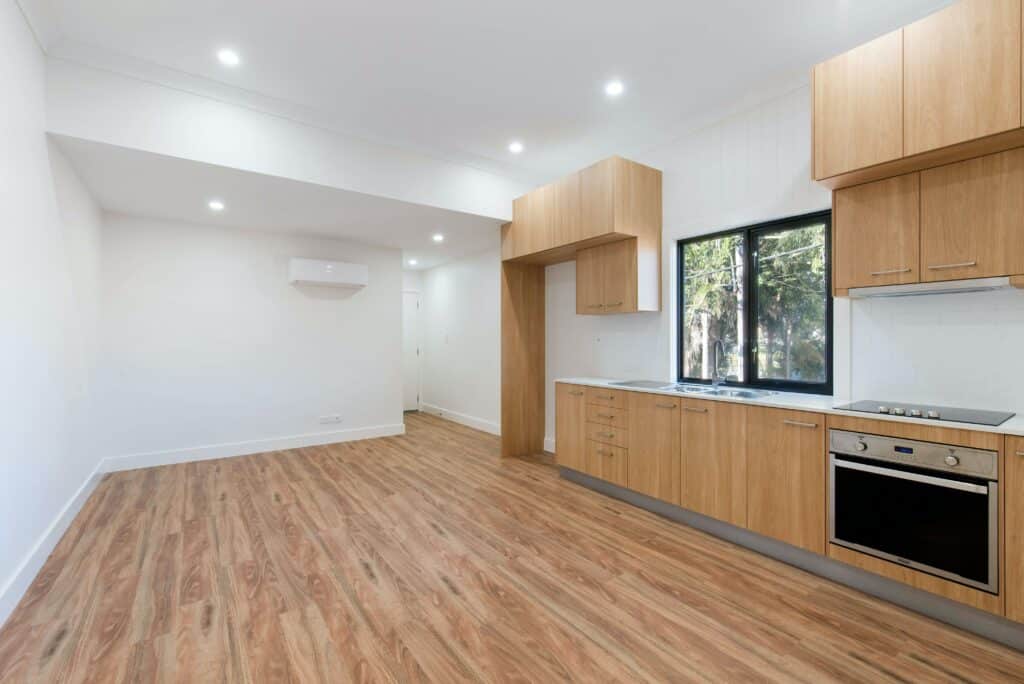 Recommended reading:
6 Ways to Get the Most From Your Rental Property
Step one: Hire a property management team
With over
280,000
property management companies in the U.S., you have plenty of options.
Working with a professional team will be one of your greatest assets as a real estate investor.
From maintenance and repairs to evictions, advertising to rent collection, the benefits are vast.
Although you will gain support on your passive income journey, you are still very much in control.
However, not all property management teams are equal in terms of what they offer. It's up to you to do your homework! Do proper due diligence, working with a team you trust and this partnership will make your first rental property experience much more efficient.
Step two: Get insurance
Before you rent your property, even if it's to someone you know well, you need insurance. Do not skip this step.
Speak to your insurance company about a landlord or rental dwelling policy. This will protect you against fire and hazard, liability issues, etc. Although this step will increase your premium, the consequences of not having insurance can be detrimental.
To avoid any potential disputes, make tenants' insurance a requirement. This will protect their belongings, which are not covered under your policy.
Step three: Know the laws in your state
There are few things more important than education. When you purchase your first rental property, research all applicable landlord-tenant laws in your state.
If, for example, you live in California, you could benefit from reading
A Guide to Residential Tenants' and Landlords Rights and Responsibilities
, which is a government handbook that explains many of the laws that directly affect you.
Step four: Create a plan to pay off your debt
Yes, you will now have passive income coming in from your first rental property, but why stop there?
Make it a priority to create a strategic debt payment plan so that you can maintain a good debt-to-income ratio. That way, you have the option to take out a second mortgage for another rental investment.
Speak to your mortgage company about your options, including setting up biweekly payments instead of monthly payments, making an extra house payment each quarter, and save money wherever you can within your day-to-day life. Even something as simple as bringing a lunch to work can save you $150+ each month, which is $1800 a year. Everything helps!
In need of a
California property manager
that will help you maximize your return on investment?
Contact Amanica today
!