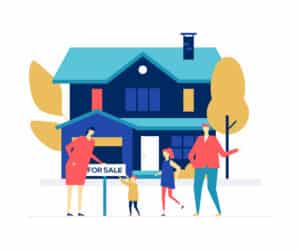 Buying a new home is exciting, but the process can be confusing and sometimes overwhelming. You need to work with an outstanding realtor who can guide you through the steps, answer your questions, and help you negotiate with making an offer. But how can you tell a good San Diego realtor from one who's not up to par? Here are five of the most important qualities to look for in a real estate professional.
1. Excellent Communication Skills
Because of their job type, realtors need excellent communication skills. They should be able to clearly and concisely provide answers, describe the home-buying process, help you explore new homes, make suggestions, and walk you through the contract negotiations.
You will know if your realtor communicates well. Weak communication skills are usually easy to spot. If they don't directly answer questions or if they leave you confused after they explain, they aren't a good fit. Of course, they should also be respectful, not just with you, but with other people you encounter throughout the home-buying process. If you see any level of disrespect, they're likely a poor communicator and it's time to walk away.
2. Strong Realtor Knowledge of the San Diego Area
A San Diego realtor should know the area backward and forward. Never trust a realtor who is new to the area. They may be an excellent realtor, but they won't have the
knowledge you need to help you through the process
.
Ask them about their specific experience. Use pointed questions, such as:
What is your favorite neighborhood in the area?

Which neighborhoods do you recommend?

Which ones would you avoid?

Which ones do you think fit our needs best?
If they give vague answers or seem unsure, consider working with someone else.
3. Good Reviews from Prior Realtor Clients
A strong realtor will have excellent reviews that back up their expertise. Check their social media, Google reviews, and other third-party websites to find honest answers from prior customers. You can also ask the realtor for a few referrals to make sure they know their stuff.
Reviews tell you a few things. First, they tell you whether someone has experience. A new realtor probably won't have many reviews, and that may be something to avoid. Second, reviews tell you a lot about the realtor. People usually leave details within their reviews, and you might find out more about the realtor's communication style, experience, and more, just from reading reviews. Finally, you'll see if other people recommend this realtor. Word of mouth is usually one of the best ways to find a great real estate agent.
4. Time Management Skills
Real estate is a demanding profession, and it requires a lot of time commitment. Realtors should have a firm grasp of time management to make sure they succeed. You don't want to wait around for half an hour or longer because your realtor forgot about a showing.
You should also ask whether the realtor works with a larger firm or with a small team of other realtors. There's no right answer here; it is more a matter of personal preference. Small teams usually have fewer clients so they can focus more time on each one, but many people appreciate the credibility and reputation that comes with a larger firm.
5. Honesty and Clear Expectations
Realtors shouldn't act like salespeople. If your realtor has nothing but good things to say about real estate and the current housing market, walk away. There are always pros and cons to consider, and it's your realtor's job to be upfront and honest with you. Buying a home is a
huge investment
, and you don't want to sign a contract and then discover that your realtor was
dishonest about a crucial detail
.
Finding the perfect realtor can take time, but you won't regret your efforts. Our
San Diego realtors
will help you find the right home for you. Contact us today to get started on your homebuying process!