Renting out property is a fantastic way to make money, whether you have one property or a full portfolio. You can make a full-time income as a landlord with multiple properties, or you could just use the income from one house to pay your own mortgage. But, being a landlord is often not as easy as it might sound. So while letting out property appeals to many as a great way to make a passive income, it might not be quite as passive as it first seems.
That's where a property management company comes in. Using a property manager can make your life a lot easier. Here's a more detailed look at what a property management company does, and why you might want to use one.
What Is a Property Management Company?
Simply put, a property management company is a company you employ to take on some of the responsibilities of being a landlord. A good property manager will give your tenants the best care possible while also protecting your own interests. Their job is essentially to make your life easier by caring for your rental property (or properties) so you don't have to spend your personal time caring for tenants, maintenance, etc.
The job of a property management company varies depending on your property, how many properties you've got, what responsibilities you want the management company to take on, and how much involvement you want to keep in the running of your properties. Some landlords choose to use a property manager to handle repairs and maintenance, but they still spend time building relationships with their tenants. Others want a property manager to come in purely to take care of the legal elements of renting out property, but are happy to do everything else for themselves.
What Does a Property Management Company Do?
A property management company may have specific services they provide, or they may allow you to customize your contract according to the services you need. This will likely depend on both the size of the management company and the extent of your rental properties; managing one rental home vs. managing an entire apartment complex are two very different tasks!
So what jobs can you, as a landlord, assign to a property management company? The variety is wide, and it depends on your circumstances and preferences. If you own a large block of apartments or several properties, you might want your property management company to search for and screen tenants, oversee the application process, collect deposits, and draw up contracts. You might also want them to deal with routine repairs and maintenance, as well as issues that tenants report on a day-to-day basis.
Other popular tasks to outsource to a property manager include the following:
Rent Collection
Whether you want to outsource rent collection or not will depend on the amount of properties you own, and whether you feel confident in your ability to manage it yourself. A property management company may have access to an app or other digital payment system that makes it much easier for tenants to pay.
Hiring Cleaners, Maintenance Crews, and other Staff
Again, this will depend on the number of properties you have in your portfolio. You may well be able to do it yourself, but if you've got a large property portfolio and very limited time, it might make more sense to let your management company take care of all staffing and scheduling for you.
Your property manager will likely be able to handle both scheduling regular cleaning and maintenance as well as tackling emergencies such as leaks, freeing you from the need to be available whenever tenants call in an emergency.
Scheduling End-of-Tenancy Cleaning Inspections
Whether you hire the cleaning company directly or use a property management company to handle this for you, having end-of-tenancy inspections can help ensure that tenants leave your property in good condition. This is particularly important when it comes time to re-rent the property. If your tenant has left the house dirty and not in perfect order, you'll become responsible for doing the cleaning yourself before the next tenant moves in.
Handling Evictions
Do you have a tenant who has failed to pay their rent on time? Or maybe they've broken the terms of the tenancy agreement in some way? In cases like this, it can be quicker and easier for your property manager to try and evict the tenant. No one wants to face the uncomfortable situation of having to enforce an eviction, so leaving it up to your property manager makes those unfortunate situations much easier.
Your property management company will also know how to legally enforce an eviction, including how to give adequate notice to the tenants and knowing when to get law enforcement involved if a tenant refuses to leave.
Corresponding with Tenants
If your property management company is dealing with the day-to-day running of your properties, you can save time and money by giving them permission to collect rent and communicate with tenants on your behalf. They can answer routine questions, fill maintenance requests, and manage all daily communications.
Think of your property management company as your people on the front line, keeping your property functioning properly and taking care of any issues that might arise.
Filling Vacancies
If you have properties that are empty, it can be hard to fill them quickly without your property management company. They will often spend time talking to applicants and organizing showings with prospective tenants, then handle the application process if a tenant is interested in the property
They can also complete credit checks and gather proof of employment, references, and other credentials to ensure the best possible chance of finding and keeping good tenants.
Ensure You're Following the Law
One other key job a property management company fulfills is keeping you out of legal trouble. With current laws favoring tenants in an effort to defend their rights, it's unfortunately easy for landlords to make a mistake and find themselves facing costly legal action. The best property managers know landlord-tenant laws inside out, so they're able to offer you protection and guidance.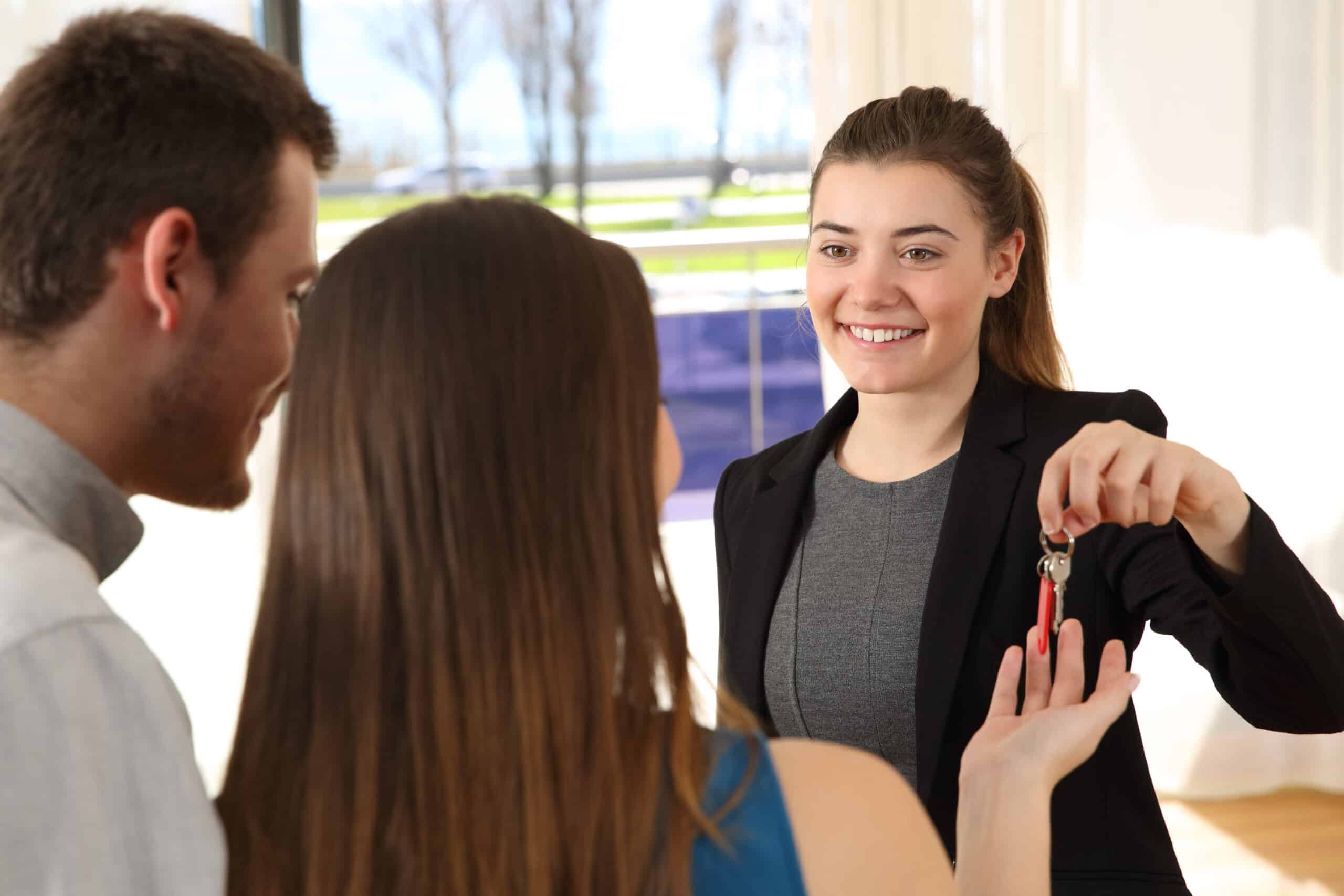 The Benefits of Using a Property Management Company
Reduce or Eliminate Your Time Spent on Day-to-Day Management
The biggest benefit of hiring a good property management company is that you don't have to spend time on daily maintenance of your property. If you've got multiple tenants, it can feel like there's something to fix or look at every day, but a great property manager can take that responsibility off your hands and limit the amount of involvement you need to commit to, making your stream of income from rental properties close to passive.
Provide Better Tenant Service and Improve Tenant Retention
Having a team in place with resources and local contacts means that urgent upkeep can happen right away—which will in turn keep your tenants happy, reduce turnover, and keep your properties full.
When you work with a property manager that is responsive and attentive, your tenants will have a better experience and stay longer, they'll leave better reviews, and you'll have fewer vacancies that lose you money.
Improve Profitability
The best property managers can improve your properties' profitability through improving retention, shortening vacancy times by finding quality tenants quickly, lower maintenance costs by working with local contacts, and more.
Work with an Experienced Southern California Property Manager Today
If life as a landlord is more stressful or complicated than you'd expected, or you just want to free up some time and energy while leaving your property in reliable hands, contact Amanica at (888) 744-5102 to discuss your options for getting trustworthy property management in Southern California.